April 16-18, 2023 • Warsaw, Poland
Prices from

€347

3

days,

3

conferences

Warsaw, Poland
The only conference in Europe where speakers compete for the audience's votes!
What's the deal? Well, it's all about the hottest marketing tools, trends, and tricks. We're diving deep into the world of marketing and AI and how you can make it work for your business.
And here's the scoop: Each day has its own theme. Day one's all about I * Social Media, second day: I * Marketing, and day three, you guessed it, I * AI.
So, if you're up for a conference that's part competition, part knowledge feast, mark your calendar for April 16-18, 2023. We're taking over the massive cinema hall in Warsaw, Poland. Trust us, it's a gig you don't wanna miss!
What makes our conference so unique?
1
The only fully gamified conference in Europe!

In a special gamification, #ilovemkt speakers will be competing for an audience's votes. After each lecture you'll be able to rate it on a 6-point scale using our mobile app. As one of the rewards, 7 of the 12 highest rated speakers will be invited to the next edition of our conference. Good luck then!
2
18-minute lectures
I bet you've heard of TED Talks. They are always limited to a maximum of 18 minutes length. There's a particular reason for that! Experts have found that 18 minutes is the perfect length for a presentation. In 99% of cases, extending this time does not result in an increase in substance or knowledge gained. We know from our own experience that's absolutely true. This is why we've decided that #ilovemkt talks must last no longer than 18 minutes.
3
NO sales presentations
We require high quality content from all of our speakers. All of #ilovemkt presentations are loaded with substantive knowledge which is the most important value we can offer to our audience. You're not gonna find any sales presentations or house advertising during #ilovemkt lectures.
4
Make valuable in-person connections
Attendees will also have access to the expo area with our partners' stands, giving you the opportunity to learn about many useful tools and services, network and take advantage of special offers. If you would like to join the exhibitor community, please get in touch with us!
5
#ilovemkt Welcome Party
One of the most valuable ways to spread your brand awareness is by interacting with the people in a fun and informal environment. #ilovemkt Welcome Party creates the perfect atmosphere for making meaningful connections with people from all over the world. And let's face it: who can resist an open bar? 😎
6
Edutainment at its best
It has been proven that positive emotions make it easier to acquire more information and remember it way longer. That is why we and our speakers pay so much attention to education as well as edutainment throughout #ilovemkt!
7
#ilovemkt loves eco!
We're on the way to being a more environmentally friendly conference. In collaboration with posadzimy.pl we plant a tree for every ticket purchase! We use only paper tape and our identification badges are 100% recyclable! And best of all, we're giving you the chance to go green too by choosing whether or not you'd like to have your conference package sent to you by post! It's totally up to you, but come on! Let's be eco together! 🌱
8
Conference gift package
Together with all our partners, we have put together a special package of selected gadgets for you. Every year our conference pack is totally different. But who doesn't like a little surprise, right? 🎁
9
Patrick Ney as the conference host!
#ilovemkt Conference will be hosted by the brilliant Patrick Ney, who will not only ensure that all the presentations are on time (remember the 18-minute rule?), but also will create a great atmosphere throughout the event!
10
Choose the #ilovemkt winner and the star of our next magazine cover!
By voting in our gamification, the audience will not only choose the winner of #ilovemkt, but also the cover star of the next issue of sprawny.marketing magazine! What a privilege! ⭐️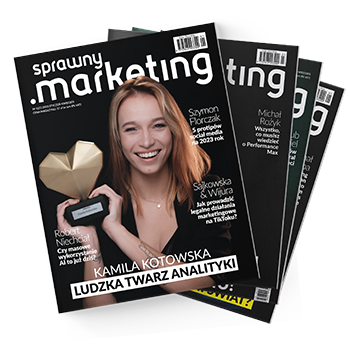 11
Panel discussion with our speakers
Each of the three presentations will be followed by a panel discussion. This pattern gives our participants a unique opportunity to ask the speakers any questions they may have. Sounds fun, right?
12
Highest video and audio quality
We want you to feel as comfortable as possible throughout #ilovemkt. With a massive 300m2 cinematic screen with a modern laser projector, comfortable seats and immersive spatial sound your visual and auditory experience will enhance your knowledge absorption.
13
WiFi and access to power outlets at the conference venue

Stable WiFi connection and access to power sockets in almost every row, allowing you to charge your phone at any time.
Agenda
Speakers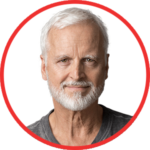 Founder – SCORE Selling Method
JackVincent.com
🇺🇸 Jack Vincent
Storify Your Pitch – Make It A Thriller
Description of the lecture
Content is the new clutter. So storytelling has become the way to cut through the clutter. But here's the new reality: A mediocre story won't cut through anymore. It won't drive your audiences to engage in your sales process. It's vital to make your pitch a thriller. The most compelling pitches today have the same building blocks that blockbuster films have. When done the right way and at the right time, they open the door to robust sales conversations that invite your prospects, your target audience, to tell their stories, which is right where you want to be early in a sale.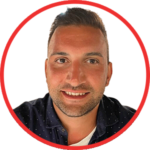 Founder & CEO
ZDTS
🇬🇧 Zack Deris
Leveraging LinkedIn to build community
About the speaker
Zack Deris is the Founder & CEO of ZDTS, a top rated growth, marketing, and sales training Agency reputable on the LinkedIn Platform.
Zack has been working in Sales since 2009. After discovering the secrets and power of LinkedIn in 2014, Zack has spent the past 9 years building and developing business development teams within organisations of all sizes that had a focus on LinkedIn & Social Selling.
Due to the rapid growth of Consultants, Strategists and Agencies in Web3, Zack is now dedicating a huge portion of his time to helping these individuals and businesses perfect their techniques, scale and provide the best services to their clients.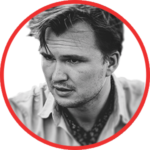 🇿🇦 Stefan Tompson
How to Build a Media Company With No Money, No Journalists and No Original Content in Just Ten Steps
About the speaker
Stefan Tompson is a London born Polish-South African – raised in French schools, across several European countries, he then studied political science in London.
Now based in the best in the world, Warsaw – when he isn't running his public relations agency, he is either arguing on X (formerly Twitter), filming his documentary TV series about polish cultural heritage which is now in its third season, making content for his social media profiles or investing in Central and Eastern European tech start-ups.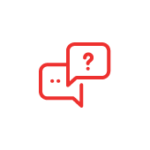 Discussion panel
Jack Vincent, Zack Deris, Stefan Tompson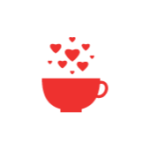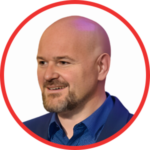 Founder | Editor
CADumais
🇺🇸 Christian A. Dumais
Writing Wrongs: Bad Storytelling, Poor Copyediting, and Other Mistakes Companies Make
About the speaker
With a powerhouse background in journalism, creative writing, teaching, and editing, Christian works with content writing teams at international companies like LiveChat to ensure they are telling stories that effectively communicate and provide results.
But here's the twist—Christian doesn't just stop at editing corporate content! As a stand-up comedian and writer with seven books under his belt, his work has been featured in Time, Rolling Stone, Huffington Post, Comedy Central, and MTV. NPR said, "People get paid a LOT of money to write comedy who are not one-tenth as funny as [Christian]."
Whether he's polishing sales journeys for global businesses or weaving his own narratives, one thing remains constant—Christian's passion for storytelling. At the end of the day, it's all about telling great stories. And how you tell your story is how you do everything.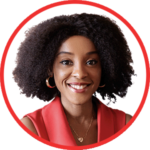 Snr. Manager of Marketing & Strategic BD
Comtrade 360
🇳🇬 Lohi Omo-Ezomo
Storytelling for Revenue Growth
Description of the lecture
Stories are powerful. They are one of the most influential tools we have at our disposal. In marketing and business management, effectively connecting with your target audience on an emotional level is key, this is what triggers a desired response and inspire them to take action, or even change their minds regarding a preference or initial decision – this is where you need to take your customers. Stories are the easiest way to achieve such connection. Did you know that emotional connection is directly linked to compelling stories which results in buyer decision that subsequently yield high revenue growth? In this talk, you'll learn how to: Use storytelling to connect with your target audience on a deeper level, build trust, and create a more compelling brand narrative. Use storytelling to create more effective sales and marketing materials, and to develop a more customer-centric process. Use storytelling to grow your revenue.
About the speaker
Jazz music, revenue and demand generation through branding, emotional intelligence and the merging of cultures are some of the things Lohi is passionate about! She has a rich history in holistic marketing, SME & NGOs strategizing, and is currently the head of Marketing at Comtrade 360, a high tech company HQ-ed in the US with operations in Europe.
She has won several awards and spoken at diverse conferences and industry related events including TEDex, InOrbit Marketing Conference, Digital Marketing Conference Europe, the Quest for Quality Conference, TSWi Annual Conference, and The SourceIn Business Event, to name a few. She is also a mentor at several capacity development centers, the founder of an NGO that trains young women for free and still the worst FIFA '23 player on the planet!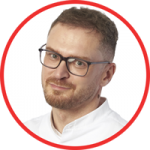 Trainer
Bucki Pro
🇵🇱 Piotr Bucki
It's time to talk about time
Description of the lecture
How your customers perceive time and how to use the power of moments in your marekting.
About the speaker
Piotr has been helping people improve their communication skills for 16 years. He is the author of the book "Let's Talk About Communication" and "Life's a Pitch and Then You Die." He is a co-author and content editor of the Startup Manual and the author and supervisor of the BuckiAcademi series.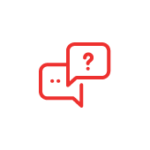 Discussion panel
Christian A. Dumais, Lohi Omo-Ezomo, Stefan Tompson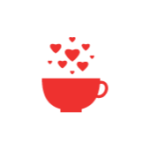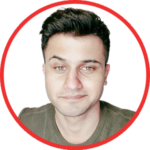 VP of Sales and Success
Hubstaff
🇵🇰 Syed Asad Hussain
Do you scale? It's harder in SaaS
About the speaker
Syed has been working in B2B SaaS for over a decade now. Building and scaling the sales teams for various different SaaS companies over the years, which led to an exit and an acquisition. Currently working as a VP Sales and Success for Hubstaff where he built the sales and the success team from ground up.
Syed also runs his own blog and a podcast, which he is looking to scale (if and when he has time leftover).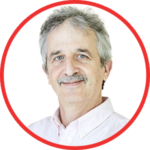 Managing Partner
GYDA
🇬🇧 Robert Craven
Better than the Rest – what the average agencies do, and what do the best do differently
About the speaker
Robert works with top European Agencies and Google Partners as their go-to expert on growing digital agencies.
Known for his no-nonsense approach to business growth, he has worked with agencies and platforms from London to Dublin, from Warsaw to Kiev, from Singapore to New York.
He is author of 'Grow Your Digital Agency' and the 'Agency Strategy Workbook'.
Robert is an advisor/NED to some of the top independent agencies in the UK.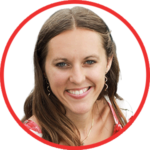 Founder
The Focus Bee
🇫🇷 Katie Stoddart
Marketing's Magic Formula: Innovation and Beyond
About the speaker
Katie Stoddart, founder of 'The Focus Bee' is an-award-winning, transformative & conscious leadership coach. Katie supports entrepreneurs & companies to reach & sustain peak performance in their business. She is dedicated to enabling people to lead with greater joy, alignment, and purpose.
Passionate about: leadership, performance and mindfulness, Katie is frequently invited to speak & host conferences – she has amongst others spoken at Mindvalley, Women in Tech, 15 Seconds and hosted a TEDx event. For her weekly podcast 'The Focus Bee Show', Katie interviews international high performers and leaders.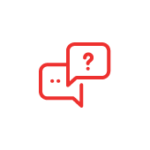 Discussion panel
Syed Asad Hussain, Robert Craven, Katie Stoddart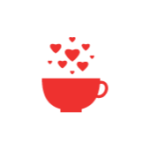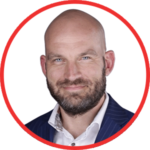 Elite Level Sales & Leadership Coach and Partner
Southwestern Coaching
🇪🇪 Andrus Albi
Lessons learned from teaching quarter of million salespeople
About the speaker
Ranked #7 in lifetime sales out of 250,000+ people who have sold with Southwestern Advantage for the entire history of the company.
Recruited and trained multiple top teams.
Platinum Certification in Sales and Recruiting (the highest level awarded for selling and recruiting).
First European who was promoted to be Partner at Southwestern Coaching.
Over 16 years of experience in sales, sales management, recruiting, and leadership.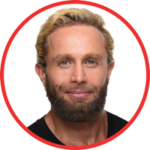 Marketing Director
iCanvas
🇮🇱 Guy Lvovski
Stop Wasted Ad Spend & Raise Profits with Incrementality Tests
About the speaker
Guy Lvovski has more than a decade of experience in Search Engine Marketing (SEM) to his role as the current Director of Marketing at iCanvas, a leading art e-commerce brand in the United States. He has a profound interest in the analytical aspects of marketing and business. By merging his knowledge in analytics, e-commerce, marketing, and customer acquisition, he formulates effective marketing strategies and spearheads growth initiatives at iCanvas.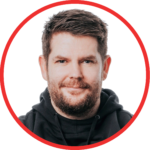 Chief Growth Officer
Traffit
🇬🇧 Mick Griffin
Screw your analytics. Building brand today equals revenue tomorrow
About the speaker
I have been part of the Polish tech ecosystem for 15 years after relocating to Gdynia from Manchester, UK. After originally starting my professional career as a Professional Rugby Player, I started at the bottom of the sales career ladder and enjoyed multiple roles from selling ice creams, alarm systems, and even recycling bins. I came to Poland at the moment when the tech scene was exploding and the demand for international sales experience was obvious to see. Since then i've been part of GetResponse, Brand24, and now TRAFFITs growth stories, and been lucky enough to consult for over 40 different Polish businesses.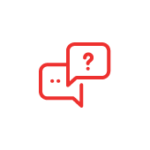 Discussion panel
Andrus Albi, Guy Lvovski, Mick Griffin
Speakers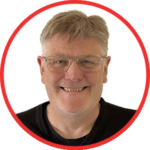 CEO
Inlinks Optimization LTD
🇬🇧 Dixon Jones
Fun with AI Content in Google and on the web
About the speaker
Dixon Jones is a multi-award winning SEO Speaker, and entrepreneur who has helped to
build the Internet Marketing industry for over 20 years. He is currently an investor and CEO
of Inlinks.net which is the first entity SEO toolset built from the ground up around its own
Knowledge graphs and NLP algorithms.
Dixon is the author of "Entity SEO". He is also known in the industry for building up
Majestic, the link intelligence search engine as marketing director from 2009 to 2018. In that
time the company became a Deloitte Fast 50 company winning multiple awards including
two Queens Awards for Enterprise. His involvement in the Internet Marketing space began in
earnest in 1999 when he co-founded the UK Search Agency Receptional, which he
eventually sold in a management buyout. Even before that, Dixon succeeded in the original
.com boom writing and selling Murder Mystery Games online.
Dixon originally graduated in Maths and Management studies from Brunel University,
London in 1988, but it wasn't until 30 years later that he completed his Masters at Aston in
Birmingham. His personal awards have included Search Personality of the Year, Silicon
Canal's Outstanding Technology Individual of the year and the UK Search Awards accolade
of a Lifetime Achievement Award.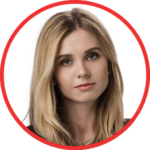 Head of Content Marketing
Depositphotos
🇺🇦 Maria Sibirtseva
Deconstructing content creation: How to leverage human creativity and AI technology for
better results
About the speaker
Maria is a Head of Content Marketing at Depositphotos—the world's leading stock content marketplace with 270+ million royalty-free images, videos, and music files. She works on creative projects, curates content production, and manages the copywriting department. Maria explores the topics of visual trends, human creativity, and AI, sharing her knowledge at Europe-wide events. In the last few years, she has been a speaker at B2B Marketing London, Social Media Week Kyiv, Technology for Marketing London, Digital Enterprise Show Malaga, RemaDays Warsaw, Marketing Business Summit Milan, and many others.
Having a publishing background, Maria is a visionary and creative copywriter on projects that won the Red Dot Award two years in a row. She also considers herself an ambassador for Ukraine, having written 250+ articles about the country for international media, such as Culture Trip, Wizzair Magazine, and Artsy.
CEO
MOG Media Inc.
🇬🇧 Martin MacDonald
Stories from the trenches AI built content for SEO since 2012
About the speaker
I've been an online marketing professional for over 20 years.
During the early days of digital marketing I worked mainly in online gaming, which back then mainly entailed finding and developing innovative solutions to scalable link building.
OK, search engine quality raters would probably have defined it as spam, but we're talking pre 2006, and those were different times..
In the past fifteen years since 2007, I've been lucky enough to build a career working for top brands around the world, developing both SEO and Content Marketing strategies for companies such as Expedia, Orbitz, and Seatwave, and worked as an advisor or agency retained, to companies like Virgin, Monster, Renault, Internet Brands & many more.
I currently run a private digital marketing consulting practice, specializing in solutions to complex issues faced by Fortune 500's and early stage startups with aggressive growth targets.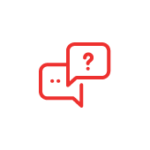 Discussion panel
Dixon Jones, Maria Sibirtseva, Martin MacDonald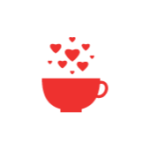 CEO
Newsletter Pilot
🇸🇰 Bohumil Pokstefl
Are content marketers going to lose their job to AI? How to use AI to your advantage?
About the speaker
Bohumil studied Operations and Innovation Management in Copenhagen. Later, he continued his studies and eventually worked as a marketing consultant for the Innovation Center at West Virginia University.
Since 2016, he built Kontentino, a Slovak tech startup that achieved the title of the fastest-growing startup two times in a row with more than 7000 agencies and brands using Kontentino.
After 7 years with Kontentino, he left the company and is currently focused on consulting and launching other AI Martech projects.
Bohumil has been featured in Forbes 30 under 30 list and was awarded Founder of the Year in 2019.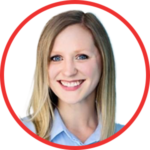 Director of Product Marketing
GetResponse
🇺🇸 Abby Hehemann
Finding the Balance: Embracing AI for Efficient & Human Marketing
About the speaker
Abby is the Director of Product Marketing at GetResponse – specializing in product positioning, value-driven messaging, and go-to-market strategy. With a decade of experience in SaaS marketing, she's on a mission to empower marketers and business owners with the tools and insights they need to grow, engage, and convert their audience.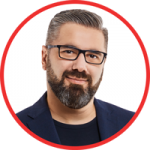 Brand Strategist
MIDEA
🇵🇱 Paweł Tkaczyk
The Day The Machines Lie To Us
Description of the lecture
We all know LLMs hallucinate. And the people responsible for AI development do everything they can to prevent it from happening. But at the same time we are training the machines to lie to us… for our own benefit. How? When? And should we be worried?
About the speaker
Brand Strategist
My name is Paul and I make my living by telling stories. I'm a brand strategist. My clients range from huge multinational corporations such as HBO or SONY to successful startups such as Brand24 or LiveChat. I also help small companies and people with their personal brands.
Best Selling Author
My first book, "Brand Inside Out" won the Marketing Book of the Year award back when it was published in 2011. Since then I wrote two more books — both ranked number one on my publishers' bestseller lists. "Narratology" is available in English.
Public Speaker
I shared the stage with Brian Tracy, Mark Schaefer, Christopher S. Penn. Which means I speak about marketing, storytelling, and building strong brands. I add some consumer psychology to the mix, put some witty jokes on the top, and… boom. Four times TEDx speaker.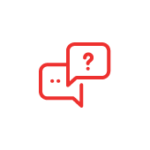 Discussion panel
Bohumil Pokstefl, Abby Hehemann, Paweł Tkaczyk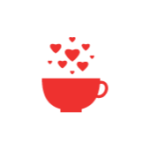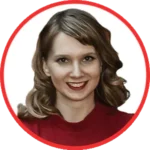 Head of Linguistic Engineering & Text Analysis
NASK
🇵🇱 Inez Okulska
AI of the Tiger: 5 Rules to Survive in the Automation Jungle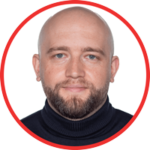 CEO, co-founder
Forward Operators
Description of the lecture
The Jetsons or the Terminator? The practical aspect of AI transformation
About the speaker
Bartek Pucek – CEO of Forward Operators – an expert partner for building Al based services and products. Author of pucek.com – a newsletter and community of operators curious to learn how to build companies and teams at the intersection of business and tech. Angel Investor (ElevenLabs, Kick Vue Storefront, Ramp Network). Previously responsible for global digitalization strategy (IKEA) and ex. Country Digital Manager (IKEA Poland). He completed executive education at Stanford Graduate School of Business in Strategic Management.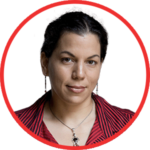 Founder
Decabbit Consultancy
🇨🇦 Judith Lewis
…and then I died. The ups and downs of AI and what we can learn from its mistakes
About the speaker
Judith is a renowned international speaker, writer, trainer, blogger and digital media consultant specialising in applying strategic understanding of digital technologies to help businesses innovate and optimise their effectiveness within the new, networked communications environment.
She has over 25 years of experience, predating Google in her entry into the market, and now runs her own consultancy. She has worked both in-house and agency-side. Judith has contributed to a book on web development and wrote the Econsultancy Best Practice Guide to SEO. She is an expert judge of the Search Awards all over the globe, sits on a think tank in Zurich, is on the BoD for a charity, and judges wine.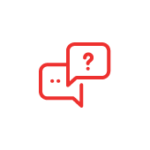 Discussion panel
Inez Okulska, Bartek Pucek, Judith Lewis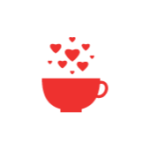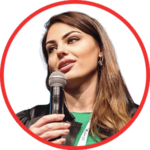 FUTURIST
KateGoesTech
🇵🇱 Kate Levchuk
AI 2045: The Visions of Our Future
About the speaker
Kate is an international author & Futuristic Speaker advising companies on the adoption of cutting edge technologies. As a Transhumanist, she is passionate about an infinite human potential and the role of technology in uncovering this.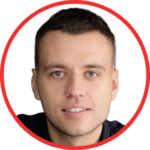 Founder & CEO
Content Loop
About the speaker
Konstantin Yevishkin, Founder of Content Loop, has made a career out of helping others scale up their content game. He builds B2B SaaS products and services in the marketing space to support founders and marketers on their growth journey.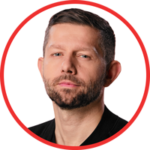 CEO & Head of Product
Brand24
🇵🇱 Michał Sadowski
The Power of AI: Driving $6M in Sales and Attracting Thousands of Customers from 159 Countries
About the speaker
The founder and CEO of Brand24 S.A., a company specializing in internet monitoring and one of the laureates of the Aulery 2012 and Ekomersy 2012 competitions. The Startup Founder of the Year in The Next Web Startup Awards 2013. Author of the bestselling book "Rewolucja Social Media." A programmer and graphic designer. A commentator on internet-related phenomena.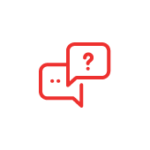 Discussion panel
Kate Levchuk, Konstantin Yevishkin, Michał Sadowski
Registration form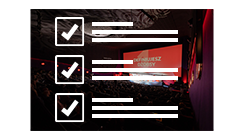 Summaries of the lectures prepared by AI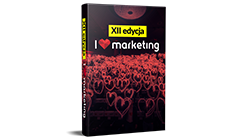 Videos from the upcoming conference Value: 1970 zł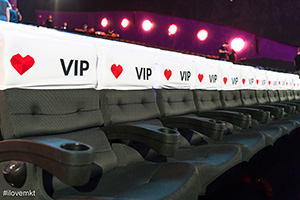 Front row seat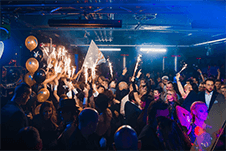 Welcome Party participation Value: €60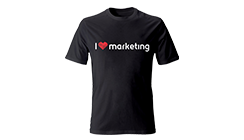 High-quality T-shirt made of environmentally friendly cotton VALUE: €15
Large conference gift package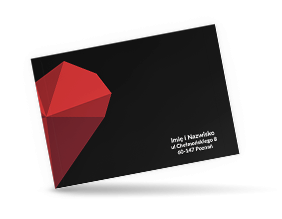 Small conference gift package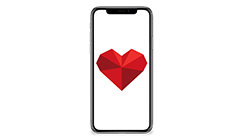 Conference App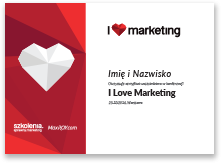 Electronic Certificate of Attendance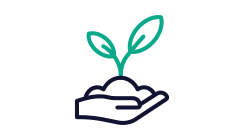 Tree planting as part of cooperation with posadzimy.pl
FAQ
There is no physical form of a conference ticket. Payment for the registration confirms
your participation in the conference. On the conference day, you just need to go to the registration desk where individual registration will take place.
You will receive the conference package one week before the conference at to the address indicated in your
order.
Unfortunately, no, only premium and VIP tickets are eligible for attending the welcome party. If you'd like to join us at the welcome party, we encourage you to purchase an
eligible ticket.
You will receive access to the video recordings within 3 business days after your payment has been processed.
The available payment methods are: bank transfer, payment through the Platnosci.pl service, and PayPal. After registration, an automated email will be sent to the provided email address with a link to the payment profile. To generate a pro forma invoice, you need to access the payment profile and select the payment method via bank transfer.
The invoice will be generated automatically upon receiving your payment. You can download the invoice in PDF format from your order page. The VAT rate for the conference is 23%. For any inquiries regarding non-standard invoices (e.g., with a special title for EU projects, subsidized by the Labor Office, for state-owned enterprises), please contact us at faktury@ilovemkt.com/conference/. The invoice will also be sent via email from the infakt system to the email address provided during the order.
You will receive detailed information via email one week before the event.